Transform the Datacenter MVP Roadshow Etkinliğine Davetlisiniz!
30 Ağustos Cumartesi günü Microsoft İstanbul ofisinde gerçekleşecek olan Transform the Datacenter MVP Roadshow etkinliğine davetlisiniz!

Veri merkezi ve kurumsal bulut teknolojilerindeki son yeniliklerin ele alınacağı etkinlikte Microsoft MVP'leri Anıl Erduran ve Mustafa Kara konuşmacı olarak yer alacak.
Değerli konuşmacıları dinlemek, yeni teknolojiler hakkında bilgi sahibi olmak ve MSHOWTO'ya ulaşmak isteyen herkesi 30 Ağustos'ta ki bu etkinlikte aramızda görmekten mutluluk duyacağız.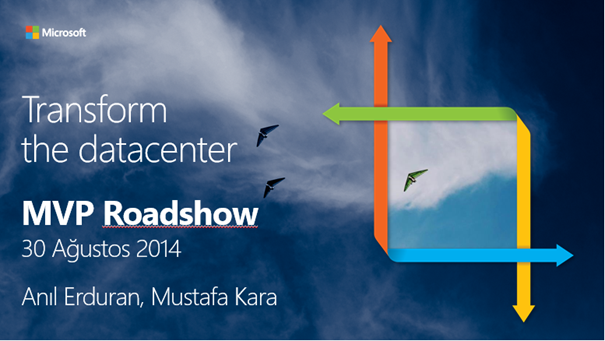 Etkinlik gününe ait program aşağıdaki gibidir: